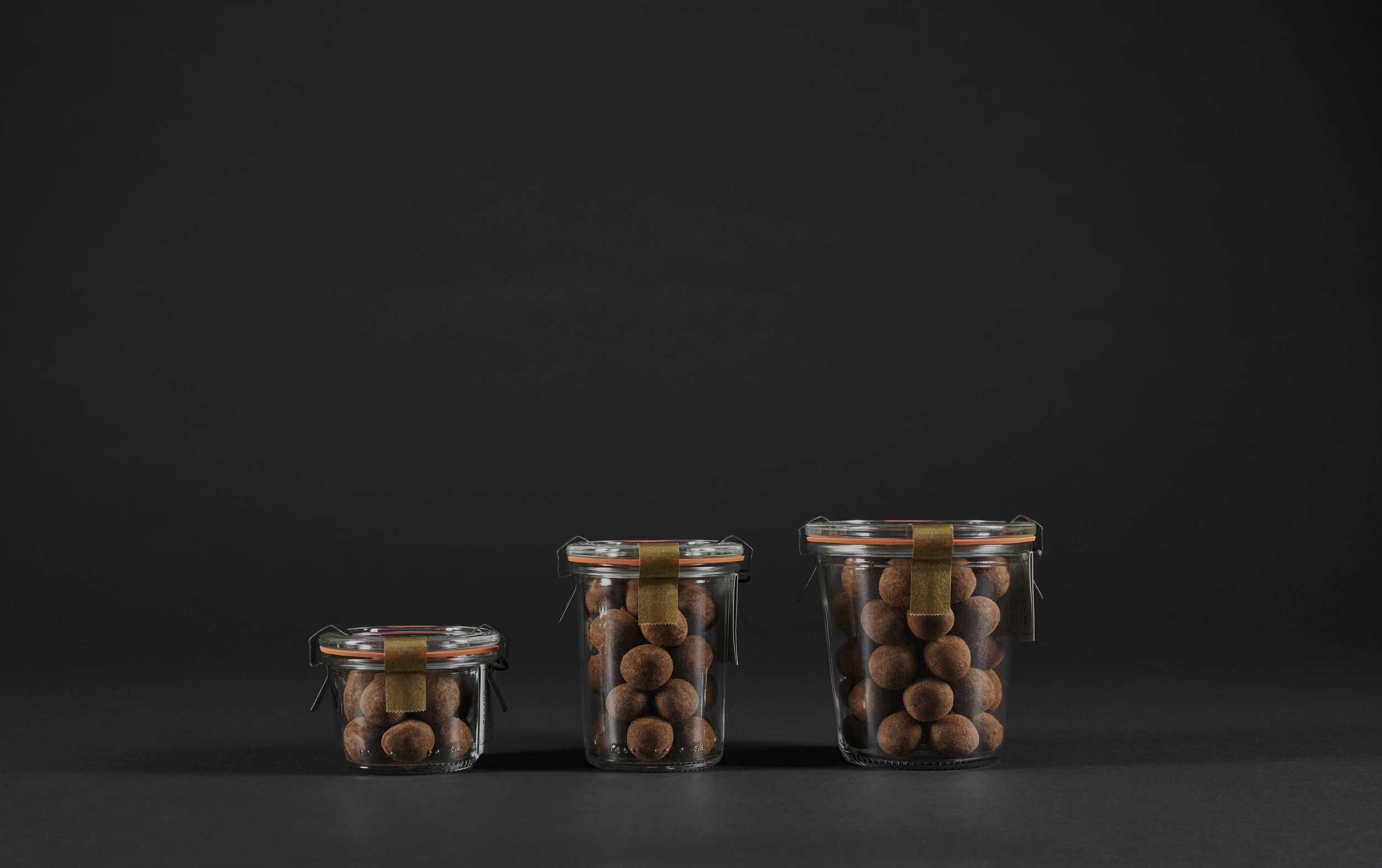 Hazelnuts Turkish Coffee
Roasted and caramelized Turkish hazelnuts with sea salt, covered in several layers of organic dark chocolate and dusted with Valrhona cocoa powder and Turkish coffee. Presented in a beautiful Weck jar from Germany.
Dragées, Jordan Almonds, Confetti, Koufeta, Mlabas have been a traditional favor for weddings and other special family celebrations in French, Italian, Greek, and Middle Eastern cultures. The tradition is to present them in odd numbers (5's, 7's, 11's) that are indivisible just as marriage should be and as a token of good fortune and happiness. Dragées were offered to symbolize happiness, health, longevity, wealth and fertility. We have replaced the colorful sugar candy coating of traditional dragées with dark chocolate and cocoa powder, also known as truffled.